PROOF OF VACCINATION REQUIRED FOR ALL GAMES

Monday 11/7 Thru Sunday 11/21
All "Live" games will be Upgraded Club Championships ($10)
(About 20% higher rewards then normal Club Championships)
A few suggestions to make the game more fun

If you want to play and need a partner please let me know
At mlavine@gcsii.com or 301 503 3348


Complete Schedule of Live and Online Games
and Special events

>> Live Games:
Monday night 7:00pm Rockville Sr Center
Tuesday morning at St James 10:30
Thursday Morning at St James 10:30
Saturday Afternoon at St James at 1pm
Now offering a limited game 0-1250

All live Rockville Games are Charity or STAC
games extra points extra $1 ($11 entry)

Leisure World has open live games
Tuesday evening at 7pm and
Friday afternoon at 1pm

All other live games are temporarily suspended
Until Covid cases return to pre-omicron levels.<<
Virtual games
In addition to our daily morning games at 11:15, and Friday Afternoon Mentor game at 2:30.
How to mark email as not spam

If you can't find what you need below
Please call Mark Lavine 301 503 3348
or write mlavine@gcsii.com

You can register 2 hours before game time.
On BBO go to >>Competitive Games >> ACBL Virtual Clubs
and there will a link for our game.
Entry is $5 per person
18-22 Boards 9 rounds 2 or 3 boards a round.

If you are planning to play please send me your BBO names
today so I can verify you are on the list of players who can play
Please put your ACBL numbers in your BBO profile

If you are planning to play you should familiarize yourself
with playing on BBO.
There will be no "undo's" You should set bbo so
that you confirm all of your bids and card plays

HERE IS A HOW TO GUIDE
TO SIGNING UP FOR BBO
STAY SAFE
List of club members with their BBO names

We use the common game hands

If you want to argue with the director please read this first
Laws of Duplicate Bridge
Here are some videos which deal with the new rules which changed in 2017 dealing among other things with Claims and revokes

ACBL Zero Tolerance
Excerpt from zero Tolerance
The following are examples of behavior that will not be tolerated:
• Badgering, rudeness, insinuations, intimidation, profanity, threats or violence.
• Negative comments concerning opponents' or partner's play or bidding.
->->• Constant and gratuitous lessons and analyses at the table.<-<-
• Loud and disruptive arguing with a director's ruling.
If a player at the table behaves in an unacceptable manner,
the director should be called immediately.
St. James Episcopal Church
11815 Seven Locks Rd.
Potomac, MD




Rockville Sr Center
1150 Carnation Dr
Rockvillle, MD



St Marks Presbyterian Church
10701 Old Georgetown Rd N. Bethersda, MD
All games are
online except Monday Night
Tuesday Morning
Thursday Morning
Saturday Afternoon






Sun (online only) 11:15
Mon (online) 11:15 Live Rockville Sr Center 7:00PM
Tues AM Live game at St James 10:30
Wed (online) at 11:15
Thu (online) at 11:15 Live game at St James 10:30
Fri (online) at 11:15, Mentor game online(2:30)
Fri Evening at Leisure World (Live) at 1pm
Sat (online) 11:15 Live at St. James 1:00




Upcoming Special Events
(None)

Upcoming Scheduled Venue Changes
(None)



Upcoming Scheduled Closings
(Thanksgiving, Christmas and New Years)

PLEASE DO NOT SNAP YOUR CARDS!!!
ALSO NO POLITICAL DISCUSSIONS!!
Sixteen Basic Rules of Etiquette
Bridge etiquette discussion by Ron Kral
President of the Northern Virginia Bridge Association
and Local bridge teacher in Northern Virginia
ronkral@gmail.com or (703) 508 4657(c), (703) 478 0077(h)

Some suggestions for beginners:
Structure and guide for conventions
Bridge Base Online Instructions

Monday Night is always an extra point game(Only $11)
Game will be worth probably 2mp
Avg mp holding each week is normally below 500mp
If you would like to play Monday evening
and need a partner please let me know
If you want to get on(or off) the mailing list please let me know

All games(except STACS,and Sectionals, and a few special events)
will use hands from The Common Game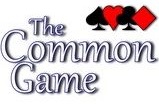 All results will still be displayed on this website as before.
In addition, you can go to the common game site and see a written discussion of many hands.
You may also get a text message with a link when the results are posted.
Please use mark.j.lavine@gmail.com

We now have an extended recap on the results page for all games
which shows the hand records followed by all of the contracts and results for each pair.

If you need a partner or are available as a guaranteed partner
call me (301) 503 3348
All hands pre-duplicated. Hand records for every game!




Results

Club Locations

Saturdays

St James Episcopal Church
11815 Seven Locks Road
Potomac, MD
Map


Monday Evening

Rockville Senior Center

1150 Carnation Dr

Rockville, MD

Map

Tuesday morning,
St James Episcopal
Church
11815 Seven Locks Rd


Saturday at 1:00PM
at St. James

Club Manager

Mark Lavine

Phone: 301-503-3348

Need a partner, call 301 503 3348 or email me(mark.j.lavine@gmail.com)

Do Not Park in the 9 reserved spaces in front of the church office.

If you can't find a parking place in the front, park in the rear of the building. (drive around to the right). There is an entrance to the right of the Church school entrance. There is a flight of stairs to the playing area.

Overheard at the club, when one player was complaining to a friend about the verbal abuse from their partner. The friend responded "You must like it, you keep doing it"

"You should play bridge for fun. The instant you find yourself playing the game for any other reason, you should pack it up and go on to something else."
Charles H. Goren, 1901 - 1991

Everybody is a genius. But if you judge a fish by its ability to climb a tree, it will live its whole life believing it is stupid. - Albert Einstein

According to the Oxford English Dictionary, the word bridge is the English pronunciation of the game called "biritch". ... The oldest known reference to the rules of the game dates from 1886 and calls it "Biritch, or Russian Whist".
Web site provided by: Mark Lavine